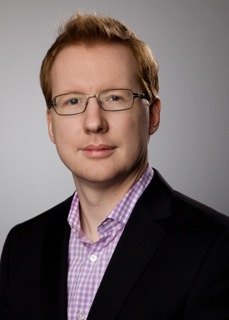 Although my background is electrical engineering, my focus these days is on product management and product marketing at enterprise software development companies. I seek interesting work which has the possibility of directly influencing our society at large; my personal interests focus on cryptography and privacy related technologies, and any other technology which endows people with control over their lives. My long term goal is to obtain exposure to the non-development oriented aspects of high technology companies, in order to gain the experience necessary to start my own venture.
I hold both a Bachelor of Applied Science (BASc Honours, SFU, 1999) specializing in Engineering Science, and a Master of Business Administration (MBA, UBC, 2003). These backgrounds provide me with the deep technical background that allows me to not only understand customers' needs, but also understand the technologies and implementation strategies required to build a solution that addresses those needs. My combined engineering and business backgrounds allow me to create a comprehensive vision of a solution, succinctly communicate the business and technology requirements, and define and execute an implementation plan to achieve the desired result for the customer and the business.
Prior to my current position, I worked as a Product Manager and a Product Marketing Manager at PGP Corporation, a global leader in email and data encryption software based in Palo Alto, California. In my role as a Product Manager for three years in the Products organization, I focused on gathering product requirements from customers and business partners, and driving the development of PGP Command Line and the flagship PGP Universal product line – products responsible for delivering nearly half of the more than $100 million in revenue PGP Corporation achieved over the past four years. In my role as a Product Marketing Manager for my final year at PGP, I focused on creating outbound collateral, such as webcasts, data sheets, and whitepapers, and training the sales and field engineering team to effectively position the PGP Corporation solution in the market.
Prior to PGP Corporation, I was a Software Engineer and Senior Architect at a number of security software startups in the United States, Canada, Ireland, and the British West Indies. I hold Canadian, Australian, and Irish citizenships, British Patriality, and a US Permanent Resident card.